Thanks to all creators of "F*R*I*E*N*D*S", for making the best comedy-series of the world.

Special thanks to Eric Aasen and the CFSI as well as guineapig, original creator of the CFSI. I'd also like to thank everyone who has contributed scripts

Thanks to all visitors of this site.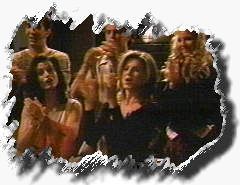 This site is a not-for-profit site for entertainment purposes only. So what I'm getting to is, if a representative from above has a problem with the site, don't sue me you won't get anything, just tell me to take it down, and I will.