Here are the winner of the "F
*
R
*
I
*
E
*
N
*
D
*
S Mania Awards"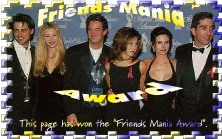 (Friends Mania Cool Award)
---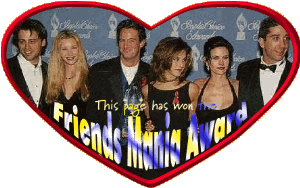 (Friends Mania Love Award)

---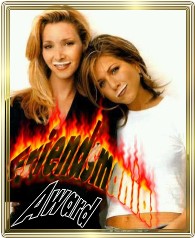 (Friends Mania Hot Award)

---


If you have a webpage that's about: Friends, Jennifer Aniston, Courteney Cox, Lisa Kudrow, Matt LeBlanc, Matthew Perry, David Schwimemr or anything to do with the cast of Friends, you can win the FRIENDS MANIA AWARD !!!

To nominate your site:
Send me an email with the subject "Award".
Then include your name, your email address, site URL, site name and the award you are entering for (COOL, HOT or LOVE Award).